Dr. Raman Kapur
MBBS (1978) & MD Acupuncture (1987)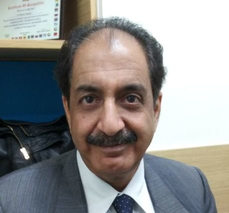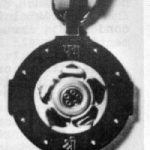 Dr. Raman Kapur is a renowned Medical Acupuncturist, widely recognized for developing the practice of scientific Acupuncture in India and curing many patients suffering from intractable diseases.  He is the recipient of the first "PADMA SHRI" in Medical Acupuncture awarded by the Hon'ble President of India Smt. Pratibha Patil, on 5th May, 2008.
Born on 12th January 1957, Dr. Kapur graduated in Medical from Delhi University, He received training in Acupuncture in China, Sri Lanka and Australia.  He started practice in 1982.  During his past 36 years of clinical practice of Acupuncture, he has achieved excellent curative results in the treatment of conditions like spondylitis, backaches, arthritis, asthma, skin diseases, gynae disorders, eye diseases including optic nerve atrophy and retinal degeneration, cigarette de-addiction, migraine, irritable bowel syndrome, facial paralysis etc.
Dr. Kapur is the President of Indian Society of Medical Acupuncture.  He is also the Chairperson of the Department of Acupuncture at Sir Ganga Ram Hospital, New Delhi.  He is also the Chairman of Institute of Acupuncture and Natural Medicines, where he conducts regular courses on Acupuncture for doctors.  He is the chairman of the National Coordination Committee for recognition of Acupuncture by Government of India.  Dr. Kapur has been the chairman of  four  International Conferences on Acupuncture in New Delhi.
Dr. Kapur has written three books on Acupuncture, entitled' A Guide to Acupuncture and Tissue Cleansing System', ' Soft Lasers in Med
ical Practice', and ' Acupuncture – Cure for Common Diseases'.  The first two books were released by Hon'ble Ex. President of India,

 Dr. S.D.Sharma and the third book was released by Smt. Sonia Gandhi.  Recently the Hindi Edition of the book "Acupuncutre- Cure for Common Diseases" was released by the Hon'ble Ex Chief Minister of Delhi, Smt. Sheila Dixit 
on 12th February, 2010
He is recipient of ' Ratan Shiromani Award-1994'.  He is also recipient of 'Hakim Ajmal Khan Global Award' for the Best A
cupuncture Specialist for the year 2007.
Dr. Kapur has also had the honour of treating First Lady of India, Smt. Vimla Sharma and Past President Dr. K.R.Narayanan and his wife Mrs. Usha Narayanan.
His paper on "Role of Acupuncture in treatment of Hyptertension and Cardio Vascular diseases" at annual symposium of American Academy of  medical acupuncture of San Diego, U.S.A., was very well appreciated.  He is also the member of this Academy.
He is being ably assisted by his wife, Dr. Sunita Kapur who also practices acupuncture alongwith him.  Dr. Kapur's interviews on Acupuncture have appeared in All National Dailies and also in News Magazines and Doordarshan.
In view of the growing demand amongst doctors for learning acupuncture, he alongwith his wife Dr. Sunita Kapur have developed an online course on Acupuncture and this course was  conducted in collaboration with the INDIRA GANDHI NATIONAL OPEN UNIVERSITY . Details of this course are available on our website:-  www.icanm.com or www.acupuncturecourses.in